Liver disease diagnostic reagents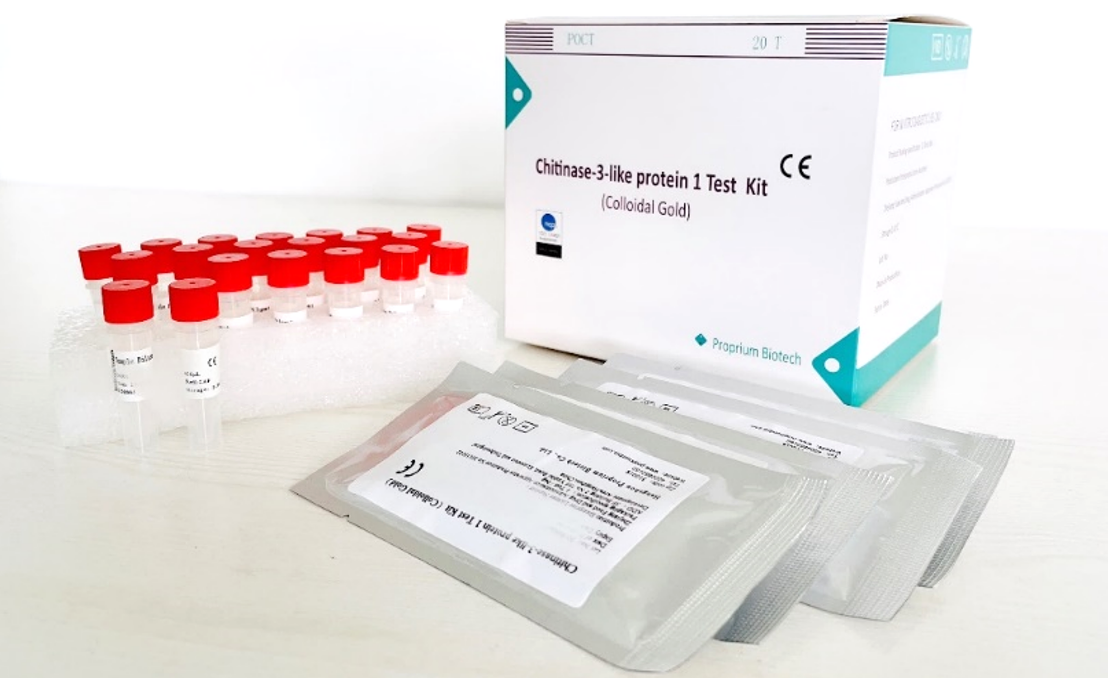 A novel diagnostic marker with increased sensitivity for advanced liver fibrosis
Good discrimination for different stages of liver fibrosis using CHI3L1
Chitinase-3-like protein 1 Te...

A novel diagnostic marker with increased sensitivity for advanced liver fibrosis. Good discrimination for different stages of liver fibrosis using CHI3L1.  Supported by publications from top universities (e.g. Harvard University) in high-ranking journals  Used by Lab Corp.-one of th...

Proprium® Fibro-CHI Diagnostic...

The Proprium® Fibro-CHI Diagnostic Kit Characteristics--Passed the Chinese FDA Quality Assessment ►Testing Time: 3 hours for ELISA and 18 minutes for CLIA. ►Testing principle: Offered in two formats: ELISA (enzyme-linked immunosorbent assay) or CLIA (Chemiluminescence immumoassay)►Sample Mate...
Proprium Biotech provide professional diagnostic solutions of liver disease :
►The Proprium® Fibro-CHI Diagnostic Kit—for the quantification of Chitinase 3-Like 1 (CHI3L1) in serum and plasma
►Liver cancer diagnostic reagent (Registration....)